Back to Store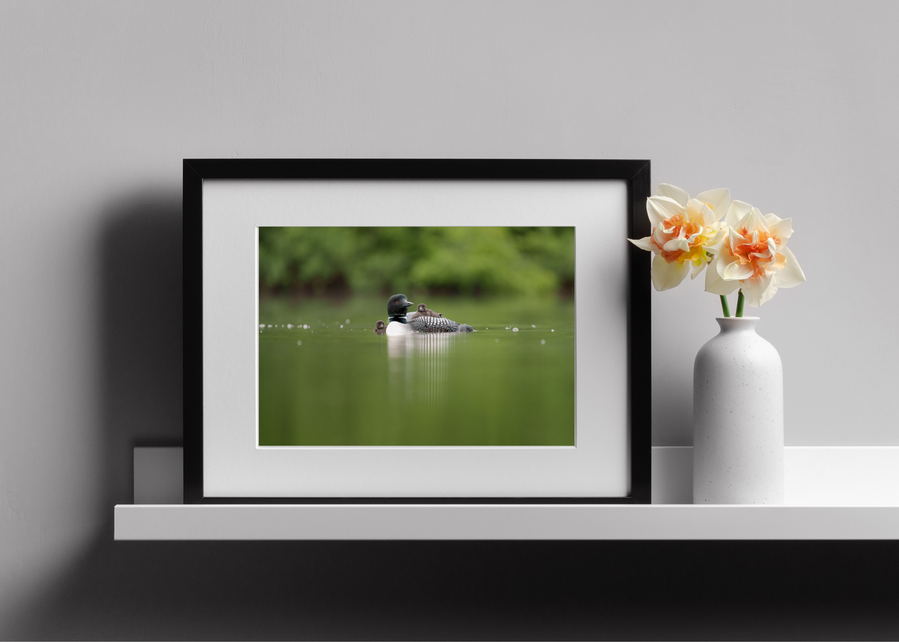 Remembering Loon Lake
$35.00 USD
Shipping costs will be calculated at checkout.
In the rural, micro-sized town of Vergas, Minnesota, stands the World's Largest Loon. Built in the 1960s by the local fire department, the statue honors the former postmaster of the town, Ewold, who was also my great-grandfather.

The vast majority of my childhood summers were spent in Vergas, where my paternal side of the family had a cabin on West Loon Lake. Many of my happiest childhood memories were made there, and it was crushing to find out it had been sold without a chance for someone in the family to hold onto it.

I never got to meet my great-grandfather, though his widow, my great-grandmother Doris, was a hoot and a half. She lived not far from the giant loon and every time we visited her house she would plant a big old kiss on my cheek, the scent of her stale cigarettes and Youth Dew transferring to my clothing with every hug.

Loons have a special spot in my heart, and any hours spent with them are a salve for my soul.
//
Available in three finished sizes, each photo uses the Silver Halide print process on 163# archival photo paper and arrives inside a museum-grade white mat ready to frame.
Sizes:
5x7 matted size with a 3.5" x 5.5" print
8 x 10 matted size with a 5.5" x 7.5" print
11 x 14 matted size with a 7.5" and 9.5" print