Back to Store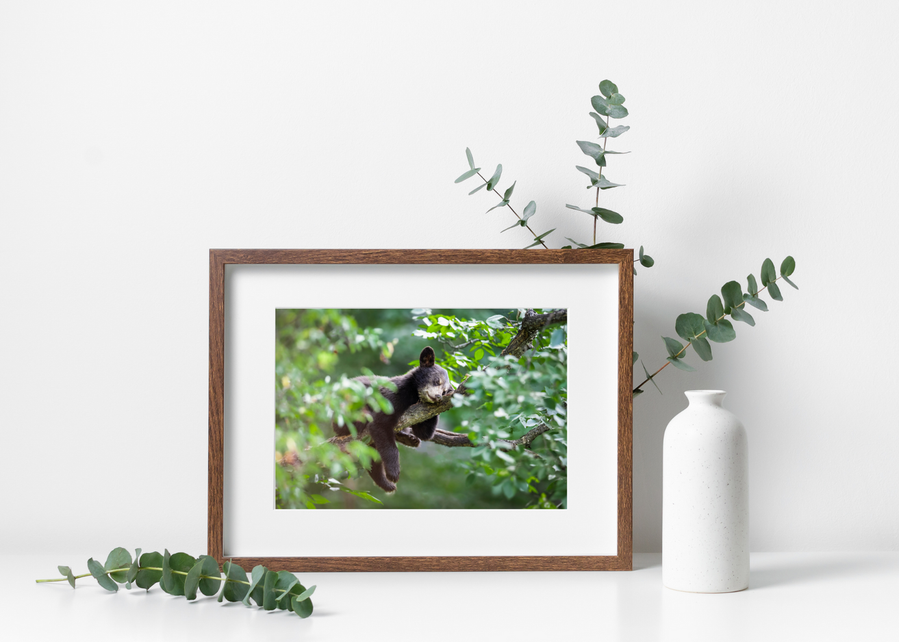 The Boreal Bear
$35.00 USD
Shipping costs will be calculated at checkout.
One of the most satisfying experiences in nature is when a mother bear sees you as no threat to her little cub, and wanders off to forage. That's exactly what happened when I was making this photo.
Mama bear was keenly aware of my presence and after about an hour of foraging from a safe and respectable distance from me, she sent her two cubs up into one of the trees. "Nursery trees," as they are called, provide safety from boars and other forest threats.
Knowing mom was not too far and had given me the sign-off, this little cub decided the crook of the tree branch was a fantastic place for a nap. I couldn't agree more.
//
Available in three finished sizes, each photo uses the Silver Halide print process on 163# archival photo paper and arrives inside a museum-grade white mat ready to frame.
Sizes:
5x7 matted size with a 3.5" x 5.5" print
8 x 10 matted size with a 5.5" x 7.5" print
11 x 14 matted size with a 7.5" and 9.5" print